It's the BRIT awards tonight and Watford's very own Naughty Boy aka Shahid Khan is up for not one, but two statues.
Will the musician, DJ, producer and songwriter prove victorious?
Here are some things you may or may not know about the 29-year-old:
His first music studio was in a shed in his parents' back garden in Charlock Way, Watford - In fact, that's where we first interviewed him.
His win of £44,000 on Deal or No Deal, plus support from the Princes Trust put him on the road to musical stardom.
He has no musical training, instead Naughty Boy says he always just knew how to make music.
Next time you're in a Watford taxi, it might be worth asking if they know Barkat Khan. Why? Because he's Naughty Boy's dad and he used to work for one of the local firms as a driver.
Shahid Khan is called Naughty Boy because when he was growing up he was, in his own words, a really good boy. Naughty boy is his creative alter ego, which comes out when he has a drink or is in the studio. It's his reinvention.
He's collaborated with Professor Green, Sam Smith, Emelie Sandé, Gabrielle, and Ed Sheeran and Tinie Tempah, to name a few. And now he's just finished working with Lily Allen and Kendrick Lamaar.
When Naughty Boy picked up his best video MOBO award in 2013, he admits he was so drunk, he forgot to thank the guy who directed his video. He tweeted him after though. Fun fact: He thinks the cocktail that tipped him over the edged was called a Boris Johnson.
His first gig was at the Captial FM Ball, Wembley Stadium in front of 80,000 people.
His birthday his New Year's Day.
He met Emelie Sandé at a showcase in London called 'I Love Live'. After the show he noticed no-one was talking to Emelie and despite being in awe of her, he approached her, convincing Emelie to sing on a track. The rest, as they say is history.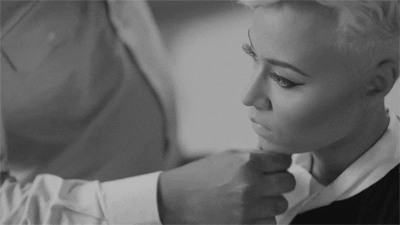 If you ordered a Domino's pizza from Watford in 2005, chances are Naughty Boy delivered it to your door.
Similarly if you went for dinner at The Grove, Naughty Boy may have taken your order.
He's worked on records for Leona Lewis, JLS, Cheryl Cole, Jennifer Hudson and Alesha Dixon, among others.
He dropped out of London Guildhall University.
He attended Westfield school, Tolpits Lane, Watford.
His hobbies include making a 'mean shepherd's pie' and 'a great fish finger sandwich.'
Naughty Boy discovered band Chasing Grace. They were performing at their end of year show at Rickmansworth School (which they attended) and he was so impressed, he asked them to appear on his album.
He is a patron of Ocean Fish Bar in Tolpits Lane.
Watford's behind you tonight Naughty Boy, GOOD LUCK!